FCGS (Fairfield County Genealogy Society)
Announcements/Conferences
---

Due to Printer Ink Shortages
Mailing of FCGS 1st & 2nd Quarter Newsletters Has Been Delayed
Plan is to Mail Both Newsletters Together Once Ink is Available
Newsletters Are Still Available Online
---
The planned FCGS Board Meeting has been
CANCELLED
Thursday, May 19th, 2022, 11:30 AM
"FCGS Full Board Meeting"
Location: Fairfield County Museum
231 S. Congress St., Winnsboro, SC 29180 (Directions)
FCGS Full Board Lunch (TBD)
If You Have a FCGS Polo Shirt, Please Wear It to Show Your Colors.
---
*** Check Back Soon, Planning Stages ***
Tour of Historic Ridgeway
June
Ruff Store Current & Past, Ruff Chapel, Mt. Hope Plantation, St. Stevens Episcopal, etc.
---
*** Check Back Soon, Planning Stages ***
Joint Meeting With Dutch Fork Chapter of SCGS
--- Or ---
Joint Meeting With Orangeburg German Dutch Society
June
Orangeburg Museum
---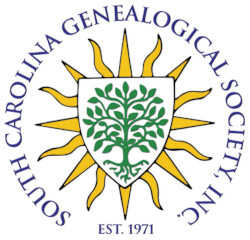 49th SCGS Summer Workshop
(Visit Website)

EVENT 1 - In Person
Friday & Saturday, July 8th & 9th, 2022 8:30 AM until 5:00 PM
$50 For SCGS Members, $55 for Non-Members
SC Department of Archives (Map)

EVENT 2 - 5 Virtual Sessions
Saturday, July 9th, 2022
$25 Open to All
---

Friday August 19th through Saturday, August 27th, 2022
REGISTRATION IS NOW OPEN!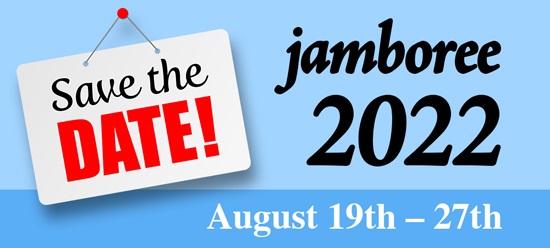 Genealogy Jamboree and Genetic Genealogy Conference (ALL Virtual Sessions)
About Speakers
Jamboree Flyers
African Am. British Isles & Ireland Eastern European Spanish Diaspora Western Europe DNA Jamboree Extension Series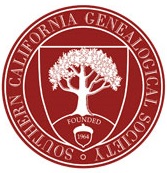 Hosted by the Southern California Genealogical Society
Become a 2022 Southern California Genealogical Society Jamboree Sponsor